An eCommerce solution that can grow with your company
---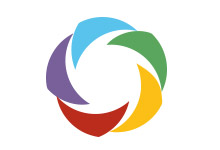 'Off-the-shelf' ecommerce systems are great, but sometimes they just don't suit the way that you want to run your online shop and you have to adapt the way you work and the way you structure your product catalogue to fit the system. And more often than not, an 'off-the-shelf' solution contains loads of features that you're never going to need, especially when you're first starting out.
At Rapid Web Services we think that your ecommerce solution should be flexible enough to let you structure your catalogue in the best way to suit you and your products. And why pay for extra features that you're not using and that are just bloating your site and causing slow down?
We developed Rapid Cart with this in mind. The core feature set includes all the functionality that you need to get your online shop up and running. Then, as and when you need them, we can add packages to the system for you.
PRODUCT CATALOGUE SYSTEM
Addition, editing and deletion of products (including product imagery), category (and subcategory) management, product search and SEO options
PRODUCT VARIATION MANAGEMENT SYSTEM
Set variations for your products such as size or colour
CART/BASKET SYSTEM
CHECKOUT SYSTEM
5 stage process with separate pages for each stage
DELIVERY RULES SYSTEM
Set standard shipping price per item or per order and express shipping option
PASSWORD PROTECTED ADMINISTRATION LOGIN
Administration login to access your product catalogue, variation management and delivery rules
PASSWORD PROTECTED CUSTOMER LOGIN
Login system for customers on the frontend of the website
CUSTOMER FRONTEND ACCOUNT AREA
After login, customers can view their order history, and manage their addresses and personal details
INTEGRATION WITH SAGEPAY DIRECT
SagePay Direct integration enables customer card details to be captured on site within the checkout process
AUTOMATED EMAIL SYSTEM
Branded, automatically sent emails to include welcome emails to customers to confirm account creation, forgotten password emails when using the forgotten password function on the frontend, order confirmation upon successful checkout completion and dispatch confirmation email when the order is marked as dispatched in the administration
Example additional optional Rapid Cart features
---
These are just a few examples of the types of additional features that can be added onto the core Rapid Cart system, there are many more which you may want to consider. And of course as a bespoke system, you can always request a feature to be written for your exact requirements.
ADDITIONAL PAYMENT GATEWAY INTEGRATIONS
As standard, we integrate with SagePay for payments, but other integrations are available including PayPal, WorldPay and Stripe
PRICE BRACKETING
Set prices for products based on the quantity being ordered
GUEST CHECKOUT
Enable users to place an order on your site without having to register for an account
STOCK LEVEL SYSTEM
Set a stock level for each of the products on in your catalogue which can be displayed to customers, with stock 'reserved' when added to the basket to prevent multiple orders being placed for the same stock resulting in an order cancellation due to lack of stock
WHOLESALE / TRADE CUSTOMER PRICING
Set different price levels for different types of customers, visible only when logged in with a valid customer account type
POSTAGE / FULFILMENT SYSTEMS
SHOPPING SERVICE INTEGRATIONS
Integrate your product catalogue with Google Shopping, Amazon, eBay, Rakuten or others – save the time and hassle of uploading products multiple times – see Web Application Development for more details
GIFT WRAPPING SYSTEM
Allow your customers to select a gift wrapping option on a per product level
SALES REPORTING SYSTEM
This can be designed around your particular requirements, from basic sales reports on the number of orders and their value on a per month basis to more complex and in-depth statistics
CUSTOMER FAVOURITES SYSTEM
Let your customers add products to a favourites area in their customer account to come back to them later and/or to make repeat purchasing simple
UNIQUE BUSINESS OR TAX RULES