The web moves rapidly. What might have been the hottest trend in web design last year, might be considered out of date by the following year. Therefore, you need to ensure that you are updating your website's look and content regularly. You will never be able to launch a website and then never do any updating again. These are some of the most common signs of an old website.
1. Non-mobile friendly web design
One of the most important factors of modern web design is ensuring that the website is accessible to as many people as possible regardless of the device they are trying to access the website on.

Over the past few years, more people are now opting to browse the web via a smartphone or tablet, rather than sat down at a desk using a traditional desktop computer or laptop. A website needs to be designed for touch-friendly and mobile devices from the start of development, rather than a later afterthought.
2. Slow to load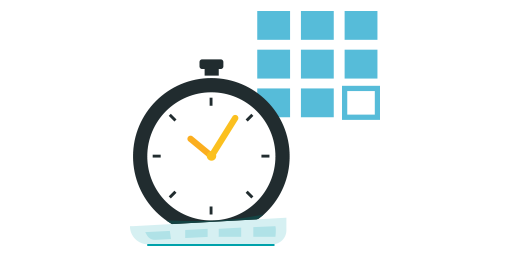 Designing a website for mobile devices isn't all about making sure it works with a touch screen, you will need to consider other factors such as slow mobile networks. A slow website is a very frustrating user experience. In fact, the top 50 popular e-commerce sites try to load within 5 seconds.

Cropping large images down to a smaller file size is the easiest way to speed up a website. We have our own auditing process to ensure your website is performing at a satisfying speed.
3. Lack of Structured Data
As mentioned in a previous Rapid Web Services blog post, Structured Data is important for search engines such as Google to find useful information about your website or business, such as opening times or user reviews.
4. Accessibility issues
Ensuring you have a good contrast ratio between two colours is a good start with ensuring your website design is accessible as this combats any confusion with distinctive foreground and background elements.

Ensuring that web links are separated out with enough spacing between each one to ensure they are using a large enough font size is another easy accessibility fix. We try to make elements such as button links larger than 48px as this ensures it can be tapped easily on a touchscreen.
5. Old Content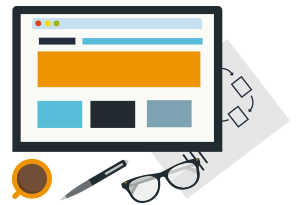 Have you not published a news article or blog post this year? Do you have content on your website that is no longer relevant? Writing fresh content is a great way of making your website up-to-date and relevant again without the need for any technical knowledge.
6. Your competitor's website simply looks better…
There is no shame in admitting it, your competitor has a website with a fresh look. Not to worry, instead of trying to strive for a 1:1 imitation of it's look, use the website as inspiration for a redesign of your website.

Not only can we give your website a modern new look, but we can also analyse your competitor's website to see what they excel in and even areas where we could give your website the competitive edge.  Take a look at our web design service page for more information.

Do you think your website needs a redesign? Contact the Rapid Web team on
our website
or give us a call on
01785 250 222
.