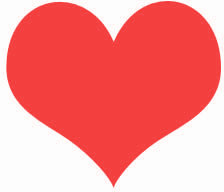 Valentine's Day is one of 2010's first large shopping day and should hopefully be a great boom for online e-commerce websites trying to promote their Valentine's Day gift products.
Lovers will, as always, be celebrating their love and buying one another romantic gifts from a variety of places, hoping to once again win another part of their significant other's heart.
In turns out that, according to a research company who has performed several survey's leading up to this year's Valentine's day, the average consumer will spend approximately 103 USD (66.01 GBP) on tranditional Valentine's gifts this year. This includes greetings cards, day's out, flowers, jewelry and of course Valentine's day chocolate. This is apparently, an increase of only 0.50 USD (0.32 GBP) from last year.
Strangely, although the increase in overall spending on Valentine's day has not increased substantially, more and more lovers will be purchasing their Valentine's day gifts online at various e-commerce websites. According the the Head of Research at Shop.org, online e-commerce shoppers are anticipated to spend approximately 68.81 USD (44.10 GBP) more than those shopping offline. That's 171.81 USD (110.11 GBP) from potential e-commerce shoppers this Valentine's day, rather than the lower 103 USD (66.01 GBP) expected from offline Valentine's gift shoppers.
"o-morrow is Saint Valentine's day,
All in the morning betime,
And I a maid at your window,
To be your Valentine.
Then up he rose, and donn'd his clothes,
And dupp'd the chamber-door;
Let in the maid, that out a maid
Never departed more."
— William Shakespeare, Hamlet, Act IV, Scene 5
If you'd like to discuss how you're e-commerce website will deal with and make the most of Valentine's day, or  any other large national holiday, please feel free to contact us.
However, if you want some more general e-commerce information, or are thinking about setting up a new e-commerce website, we have some great e-commerce related information on our dedicated e-commerce information pages.